article
Fast movers: Top e-commerce sites this week
Check out which retailers are the fastest movers this week. With Grips, e-commerce sites can track the performance of their competitior's promotions in real-time.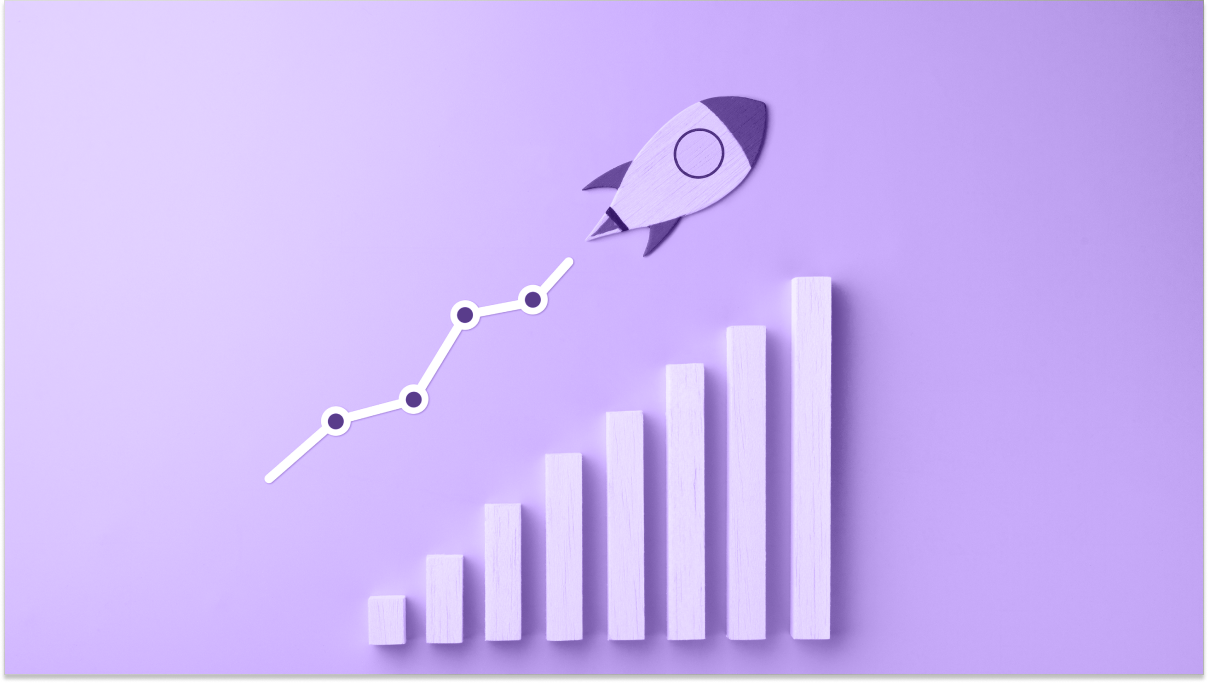 Introduction
Twice a week, Grips will report the fastest movers in the e-commerce space alerting you which sites are raking in sales so you can stay competitive. With Grips, e-commerce sites can measure, in real-time, the success of their competitors' promotional activities, empowering them to make data-driven decisions about how to respond (or not).
Be sure to follow Grips on LinkedIn to be the first to know when we share something new!

UPDATE: November 19, 2023
After early pre-holiday sales success by Bose, Sonos is in the game. Grips reports that Sonos.com was one of the fastest moving US e-commerce sites the weekend before Black Friday with revenues up 120% versus the weekend prior.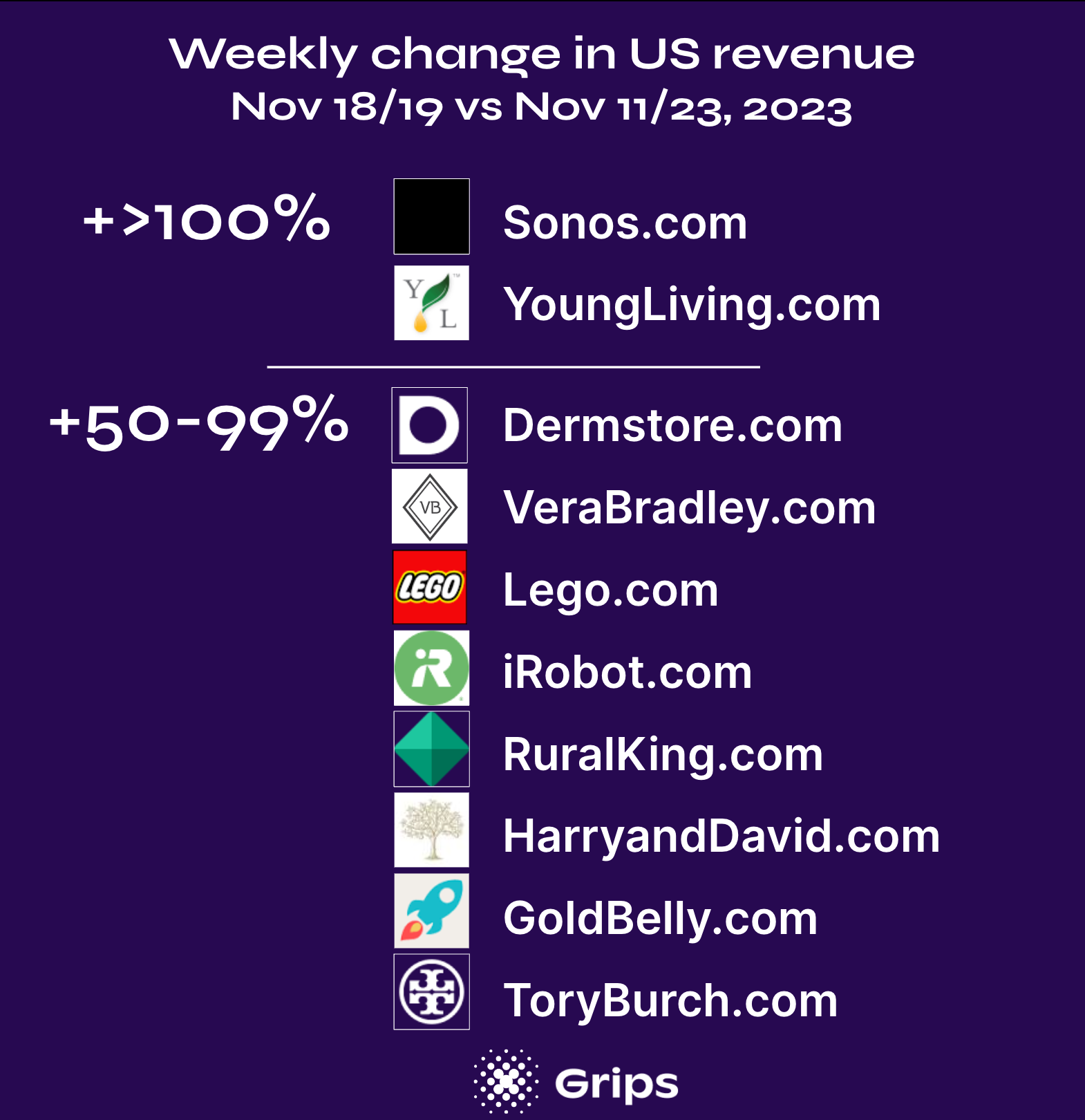 VeraBradley.com and ToryBurch.com battled it out with competing holiday sales but Vera Bradley came out with the bigger boost with sales up 72% week-over-week while Tory Burch sales were up 51%.
Lego insiders were treated to early sales over the weekend helping to propel sales on Lego.com up 57% versus the previous weekend.
Thanksgiving hosts and guests alike were doing some last minute shopping with HarryandDavid.com and HappyBelly.com which turned up the heat on the sites by 54% and 53%, respectively.
UPDATE: November 15, 2023
Jewelry sales are on fire with three of the fastest movers on November 15th being jewellers. Mejuri.com, for instance, driven by the launch of their early Black Friday sale saw US revenues more than double between November 8 and November 15th. Tiffany.com and Zales.com also saw a revenue boost on Tuesday.
Early Black Friday sales also helped retailers like Hexclad.com and YoungLiving.com more than double their sales week-over-week as well.
Apparel sites, including Bombas.com, Adidas.com and TheNorthFace.com also saw a nice jump in sales.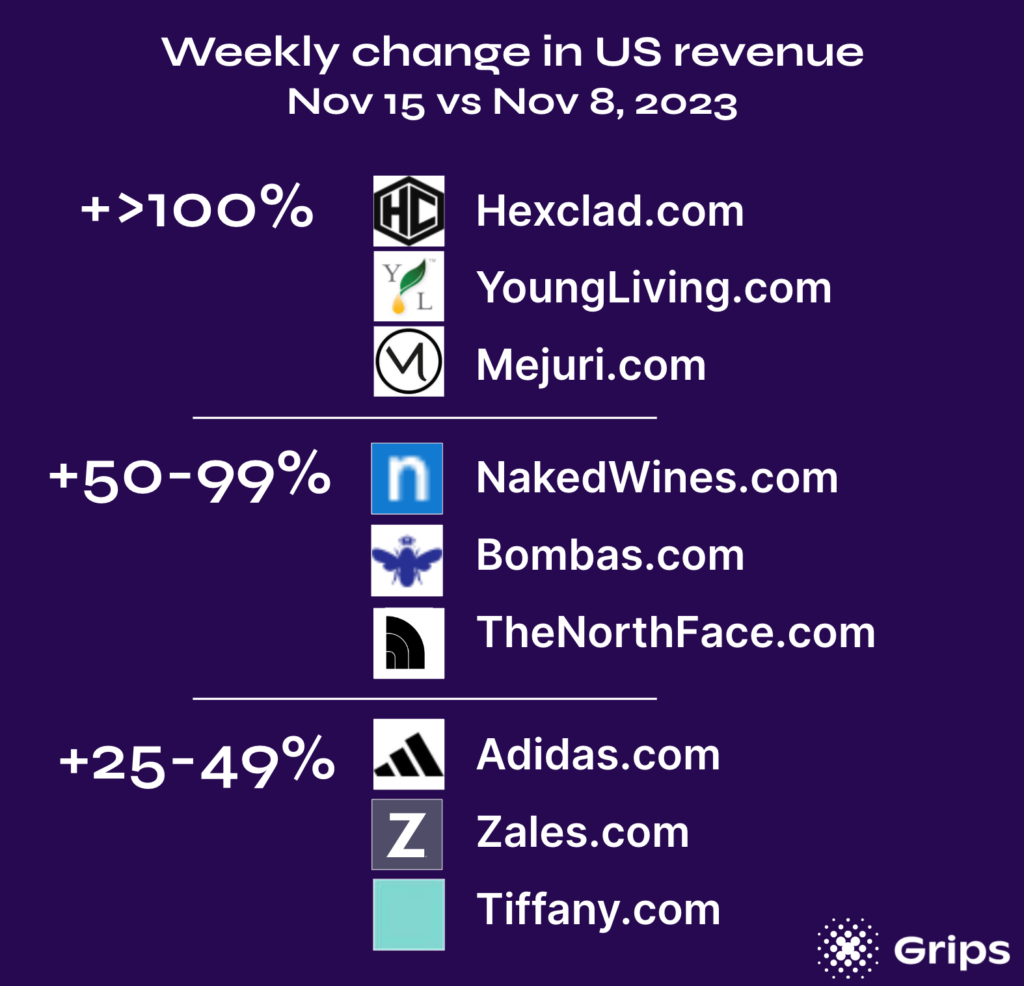 Check out the daily revenue trends for select fast movers to see whether their performance on the 14th was a blip (e.g.: Mejuri) or part of an accelerating trend (The North Face, Bombas).
Mejuri.com
Bombas.com
TheNorthFace.com
See the performance of thousands of sites
Grips reports on the daily, weekly and monthly e-commerce sales for tens of thousands of domains. Book a demo today and we'll give you a sneak peak into your comp set.