When it comes to benchmarking and tracking competitors, visits and traffic have been the default metrics for measuring online performance. But in today's highly competitive market, businesses need to go beyond mere website visits to truly understand their competitors' performance to make informed decisions.
What sets Grips apart from the competition is our focus on the data points that really matter: transactional metrics. While other tools may provide metrics like traffic, they don't show the full picture of a domain's e-commerce performance. Our Competitive Intelligence platform goes beyond visits providing more granular measures of your competitors' e-commerce performance, including transactions, revenue, conversion rate and average order value. 
This level of detail gives a much more detailed measure of your competitors' e-commerce business and helps you make better-informed business decisions.
Take for example, leading Fashion & Apparel sites in the United States. Ranking sites based on visits suggests that Coachoutlet.com is a top US retailer, ranking 16th in the category overall. However, when Grips examines the transactions and revenue of Fashion & Apparel sites, it reveals a different story. CoachOutlet.com, in fact, ranks only 25th overall in terms of transactions and 28th in revenue. This lower ranking can be attributed to the fact that CoachOutlet.com has a lower conversion rate and a lower Average Order Value than the average Fashion & Apparel site.

Similarly, if we rank sites by transactions and revenue, we see that LandsEnd.com is fifth in transactions and eighth in revenue, but ranks only 25th in visits. This difference notably diminishes Lands' End as a leading competitor letting it fly under the radar while it continues to ring up sales that you could have been actively competing for.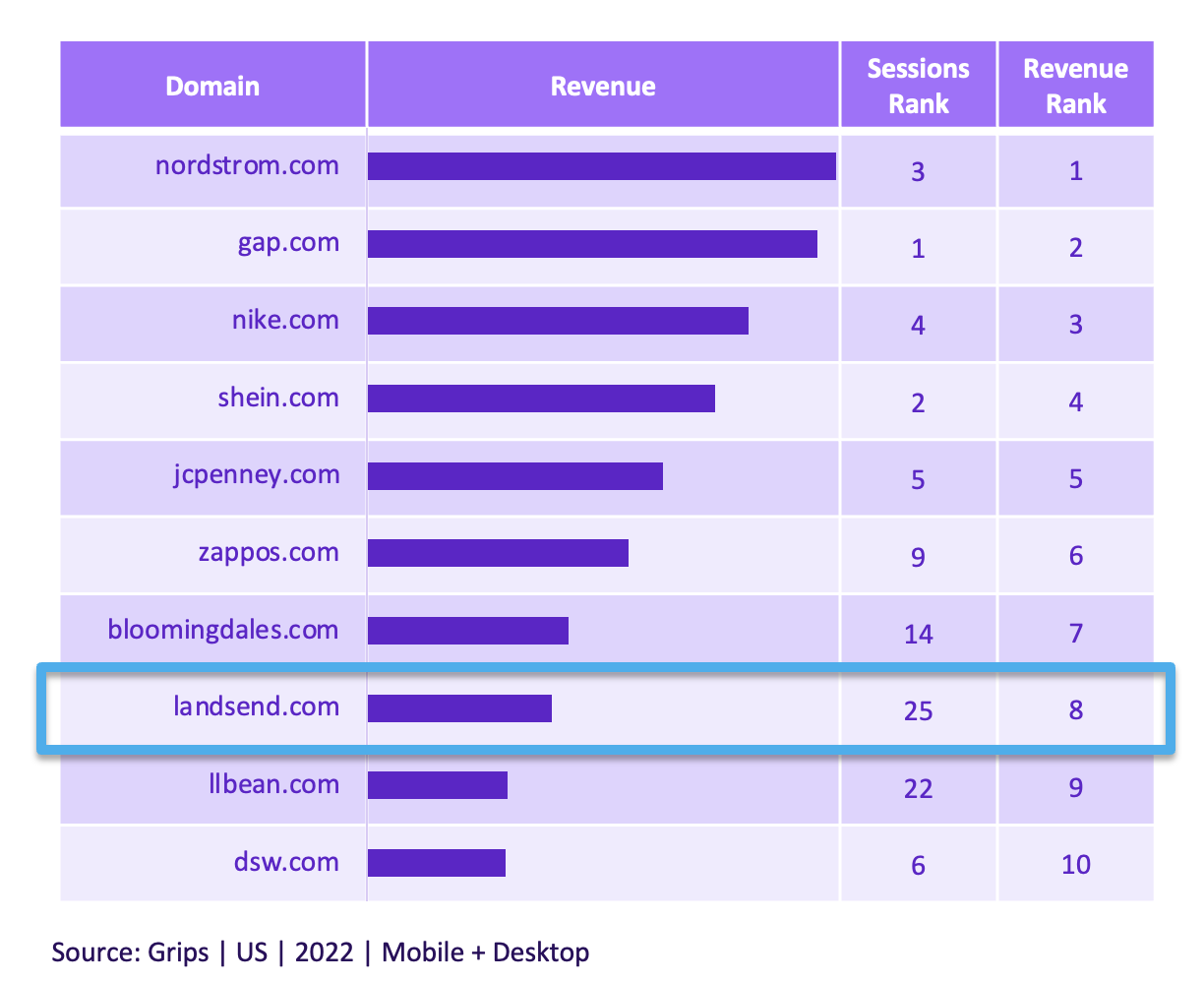 Understanding average order value (AOV) also provides insights into a competitors' performance. For instance, among leading footwear sites, Grips reports that Stockx.com has an AOV of $268. By comparison, Nike.com ranks second with an AOV of $131 while a typical purchase on Addidas.com totals just $95–a pretty large gap which can result in big differences in revenue and the strategy used to stay competitive.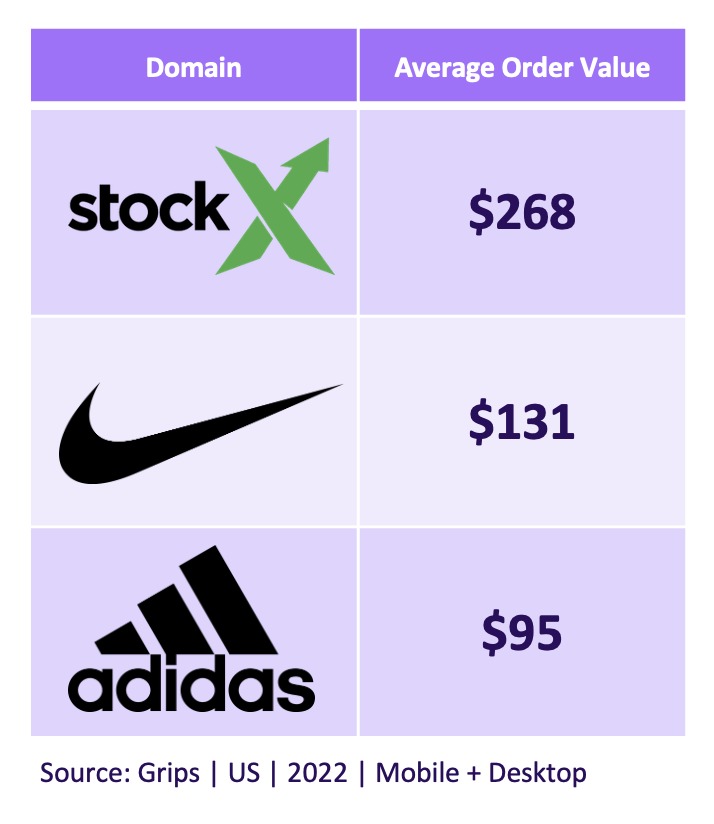 With Grips, you're not limited to insights on a small handful of competitors either. Reporting on tens of thousands of e-commerce domains, our scale is unmatched in the market, giving you the insights you need to identify opportunities for growth and optimization among both known competitors as well as emerging players that may not yet be on your radar.
Book a free demo today and start gaining market share tomorrow.