Get a grip on your clients' e-commerce strategies.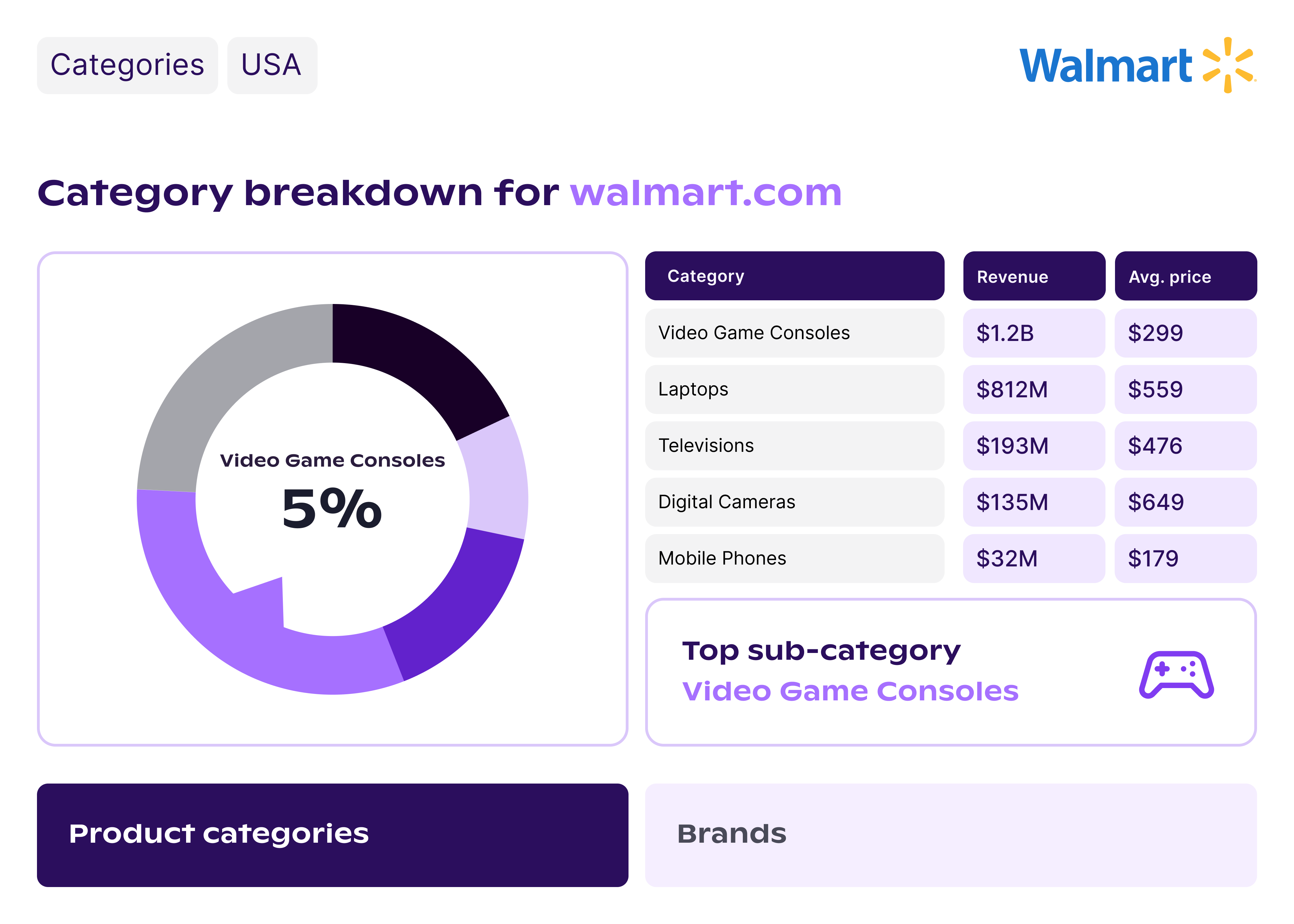 Retailer performance
Site assortment and benchmarks
Websites have endless digital shelf space! Understand the categories that drive sales for the online retailer and advise your clients' on the assortment to maximize revenue. Benchmark their sites conversion performance against thousands of competitor websites and then fine-tune their site performance to improve efficiency and maximize average order value.