Get a grip on your
e-commerce strategies.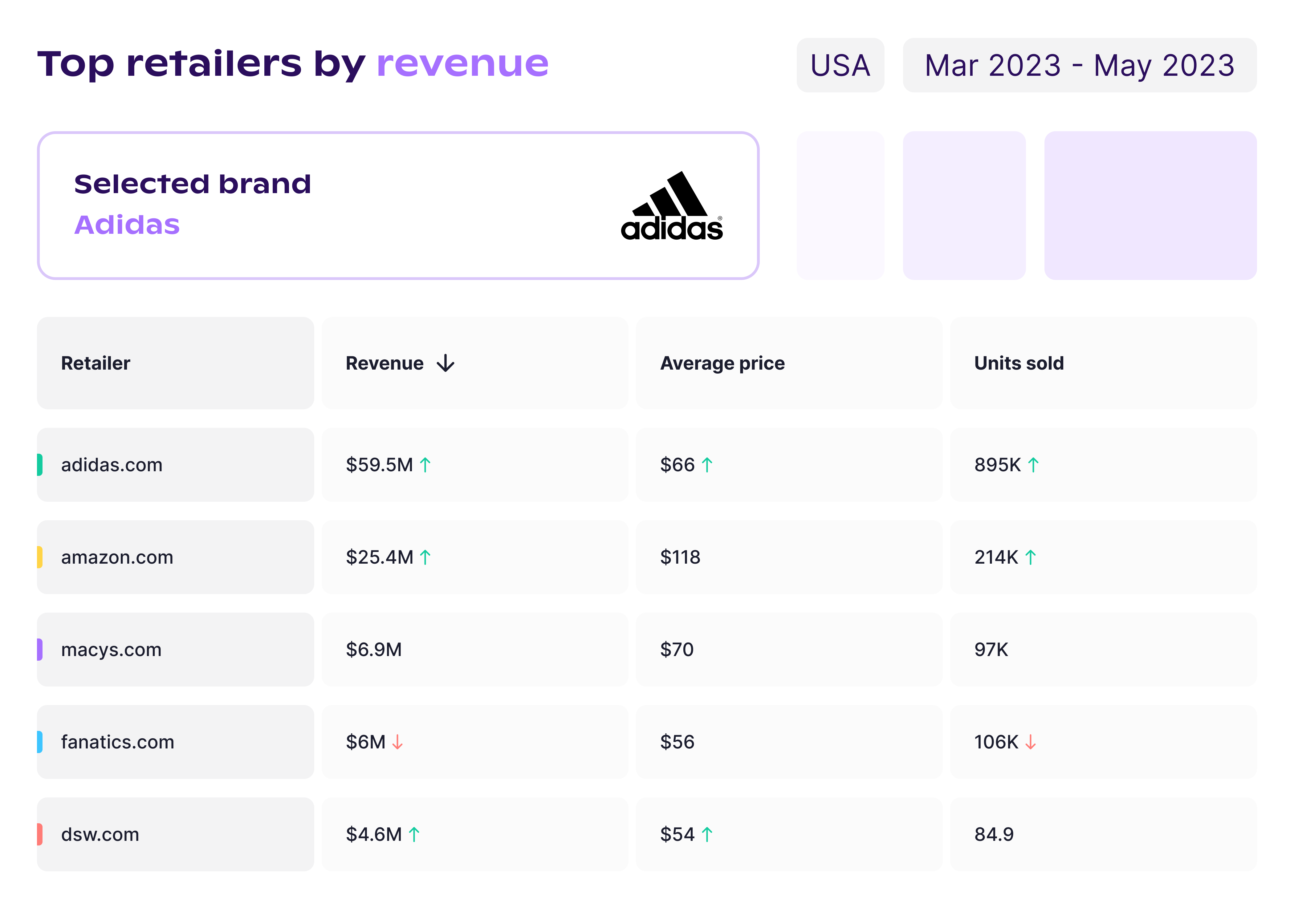 Market Share
Master your market share: Unveil comprehensive revenue insights
Propel your brand to the zenith of success with comprehensive revenue insights. Seamlessly aggregate your total e-commerce sales, encompassing every facet of your operations from DTC to wholesale to 3P. With the same insights for your competitors, you'll be able to estimate your total e-commerce market share.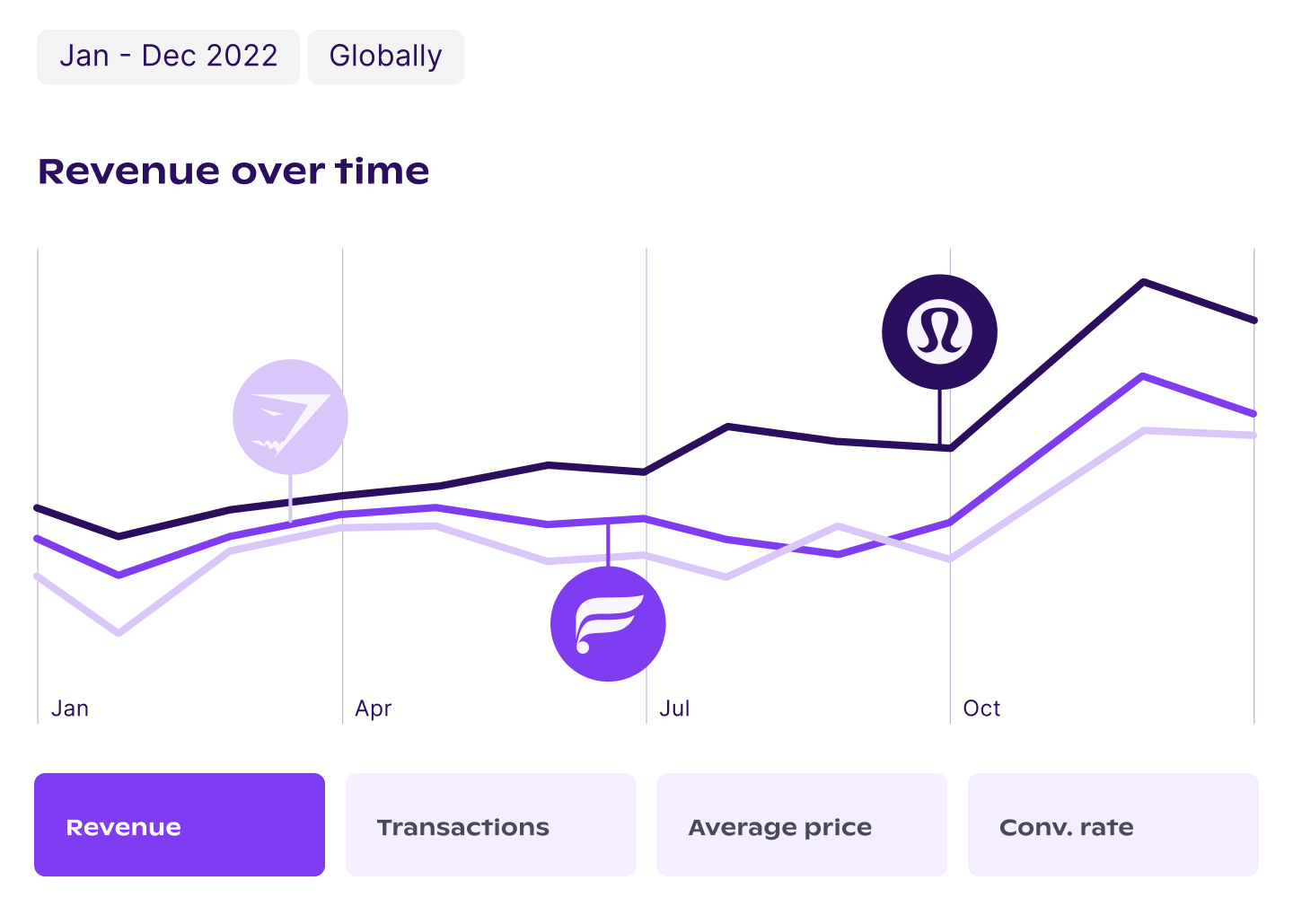 Brand Benchmarking
Benchmark against the best: Elevate your
e-commerce strategy
Unravel the secrets of the top performers in your industry. Effortlessly compare your e-commerce performance against competitors, unearthing precise gaps and untapped potential. Fuel your decision-making with data-driven strategies that push you to the forefront of your market.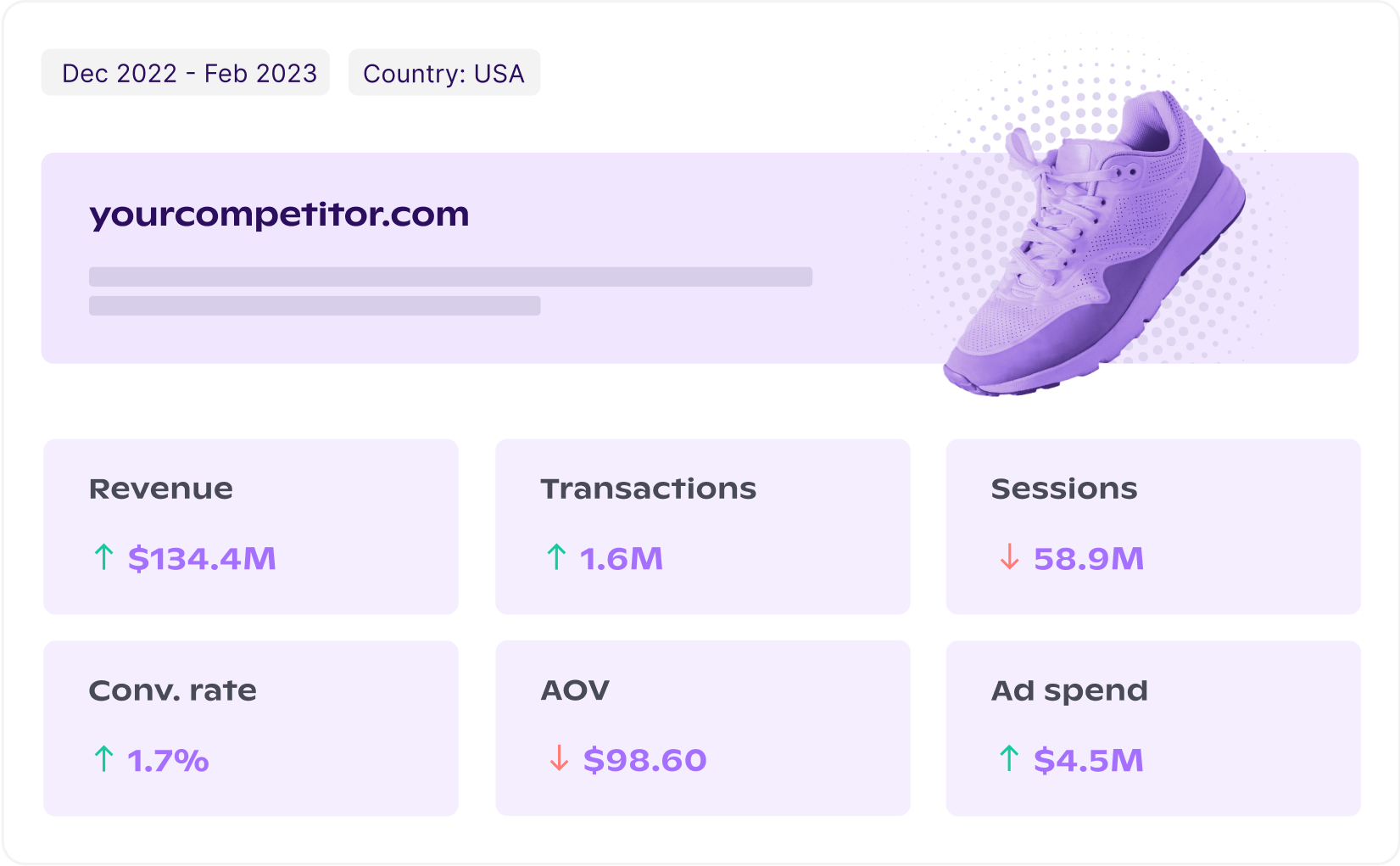 D2C Visibility
Analyze how D2C performs for competitors
Enhance your understanding of your competitors' D2C channel by gaining comprehensive visibility into their revenue and growth. Delve deeper into their D2C performance to identify the specific product categories, marketing channels, and devices that drive their sales.