Digital-native brands are driving the winds of disruption in eCommerce. By the end of 2022, these brands will see sales in the US reach $38 billion. The reason for their success, as industry disruptors, can be found in their online origins. Many challenge the norms of the market they operate in, notably Casper, Everlane and Peloton. But, perhaps more importantly they hold one crucial advantage over well-established CPG brands – customer data.
What makes digital native brands stand out is they know who their customers are and how they behave online. These insights allow them to build brand loyalty and a valuable relationship with their customer.
And consumer goods brands, sometimes referred to as CPGs, are taking notice. While some, like KraftHeinz are taking lessons from digital native brands by providing a direct to consumer experience – Heinz To Home for their customers. Some are acquiring complementary disruptor brands to expand their product portfolio, such as Unilever's $1bn purchase of Dollar Shave Club.
The way successful digital native brands operate online can provide a roadmap for consumer goods brands. Here are 5 key lessons the industry can learn from digital native brands:
1. Building Direct-To-Consumer Models
Many consumer goods brands are undergoing digital transformation, as a result of the pandemic. With investment in direct-to-consumer models becoming more widespread. A direct-to-consumer model helps brands develop new revenue streams, own and nurture first-party customer data and improve brand loyalty.
Nike now makes more revenue direct-to-consumer than many of its competitors' annual turnover, making up 35% of its total sales.
At the height of the pandemic, PepsiCo launched two direct-to-consumer stores (Snacks & Pantry Shop) to sell their range of products either as a one-off purchase or a subscription.
Many of the bigger CPG companies now have a direct-to-consumer offering for at least one of their brands. But it is not easy. The direct-to-consumer model in many CPG brands is still in its relative infancy. This is due to their legacy infrastructure and processes, which digital native brands do not have to deal with. Digital-native brands have the technologies and processes in place to bring a product to market more quickly, as well as flexibility to change based on customer needs.
To be successful in the direct-to-consumer space, consumer goods brands need to incorporate three key elements for digital transformation –  an eCommerce platform, a logistics partnership and a consumer data platform.
2. Unlocking consumer growth with data-powered insights
Consumer goods companies are often trailing digital native brands in one key area – data. The majority of consumer brands are used to selling through intermediaries, such as retailers.
While many will hold stock and sell-out level data on how their products are selling. Data about demographics and consumer journeys is limited. Digital-native brands on the other hand are able to build their entire customer journey from awareness to customer retention with their data.
The need for CPG brands to build up their own first-party data sources has never been stronger. But they are starting from a disadvantaged position.
As a result, knowledge gaps exist within organizations about who their true customer is. CPG brands suffer from a scale and time disadvantage, due to digital native brands collecting first-party data from day one. This makes them more adept at turning insights into a better experience for their customers.
Digital native brands have spent years honing their eCommerce store and optimizing the customer experience, which keeps their customers coming back.
But there are still limitations on the data, even for digital native brands. They are often lacking industry and market insights, to support their own data gathering processes. So, many CPG brands are at a double disadvantage – the lack of first-party customer data and industry or market-level insights.
By extracting consumer-level and market-level data from insight platforms such as peekd, alongside their other data sources. CPG and digital native brands are able to build a clearer picture of their target consumers, and develop a more targeted strategy even with limited first-party data availability.
3. Embrace Omnichannel
One advantage that consumer goods brands have over digitally native brands is their scale and reach.
From brick and mortar stores to eCommerce retailers, CPGs are typically in more places than digital-only brands. But, they can no longer be complacent and depend on the advantage of reach.
But, traditional retail models are inflexible in response to consumer demand. Consumer goods brands are at a disadvantage in this new digital world. Data from offline retailers is often limited, making it difficult to build an accurate picture of their consumers.
Research shows that brands who provide an omnichannel experience vs a single channel experience will see benefits. With increases seen in purchase frequency (250% higher) and average order value (13% more per transaction).
Yet, many large consumer goods companies are not built for a digital, let alone an omnichannel environment. Rigid and legacy operating models are stunting their ability to operate in today's dynamic eCommerce marketplace. Internal silos can also exist between teams, which can inhibit CPG brands' ability to deliver a truly seamless customer experience. Often resulting in subpar customer experiences.
The increase in channels that brands have to manage, has changed the customer experience. eCommerce is no longer a purely transactional platform. There is also an engagement element with real-time social feedback and customers demanding instant support.
The transition to omnichannel is a long journey with structural changes needed in how consumer goods brands operate. Simply put, they need to undertake a sustained process of digital transformation.
To stand out, CPGs need to get better at meeting consumer needs and creating a seamless buying experience. By combining physical and digital data they can keep up with the competition from digital native brands. Uniting data sources will also provide more insights into the customer experience and the performance of their product portfolios, helping to dismantle internal silos.
An eCommerce website is just the start. CPG brands require a mix of social media presence, a dedicated eCommerce presence, whilst maintaining a memorable offline experience. This will help them better understand how their target audience is interacting with their brand and products.
4. Offer subscriptions
Subscriptions are everywhere. From how we consume media, buy our software to how we exercise.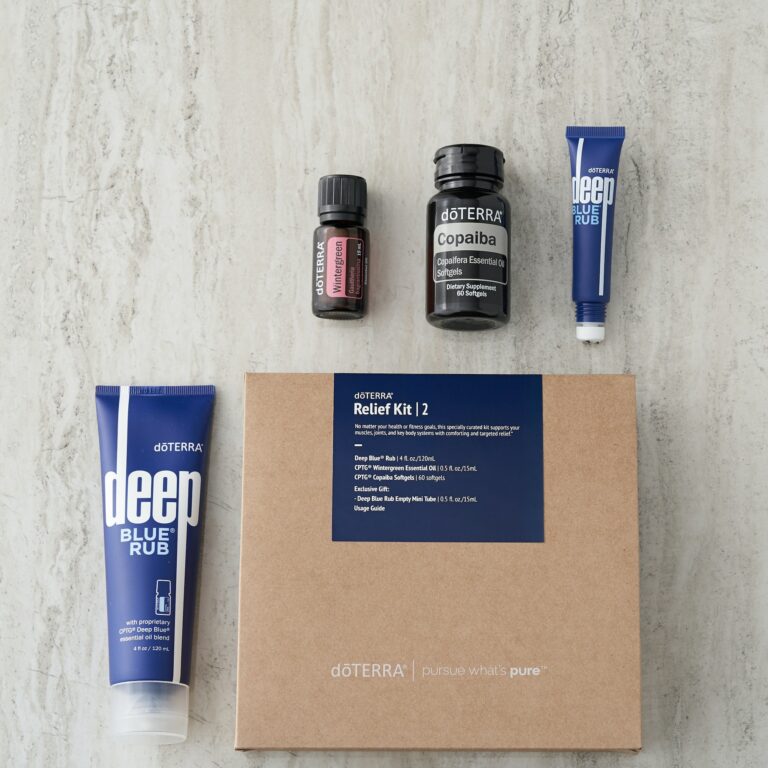 Today's consumer wants convenience, speed and personalization. Everything from grocery deliveries to transportation services and even clothing stores have been designed to put the consumer first and give them an experience that makes them want to come back. And digital native brands are meeting these changing customer expectations, resulting in repeat purchases and brand loyalty.
As revenue from brick and mortar stores continues to decline, with a 14% decrease in revenue year-on-year. Consumer goods brands need to find new revenue streams to make up for loss in offline sales.
Many have started to use subscription service models to make up for lost revenue. For many CPG brands, the advantages are logical. Many will have products across their portfolio that consumers will buy on a regular basis, from shampoos to shaving products and drinks to cleaning products.
The subscription model can provide exceptional value to brands. It delivers predictable revenue across many of their product lines, as well as better data built on a direct relationship with consumers, which can inform customer insight, but also drive higher order values.
For consumers, they get convenience and cost savings by avoiding retailer markup. They can be rest assured that the goods they use on a daily basis will be delivered to their door in advance.
The subscription model is still a growth area, even as it becomes more popular, but CPG brands need to act quickly before it becomes oversaturated. You only need to look at the success of digitally native subscription brands, such as Harry's, Dollar Shave Club and HelloFresh to see that consumer expectations are shifting and the subscription model works.
For consumer goods brands, those that are able to diversify their pricing models, offer a varied product range, as well as an outstanding customer experience will reap the rewards of the subscription model.
5. Provide a unique customer experience
Customer experience is key to a brand's success. Whether it is a century-old legacy consumer goods brand or a digital native brand set up 6 months ago, the way they treat their customers will determine whether they come back again.
Consumer goods brands do hold one advantage over digital native brands in the customer experience space. They can build a customer relationship in-person. Digital native brands are unable to build the customer relationship face-to-face and they cannot offer consumers to physically try their products before buying. For many consumers who order online, they are entering the unknown when they buy an item of clothing or try a brand they have not bought from before – with questions regarding product size and fit, quality and durability left unanswered until they receive them.
But digital native brands know this. They seek to drive a customer experience based on ease, convenience and support. Customer support is usually available in real-time and returns can be actioned the same day.
Some digital native brands have gone even further. Casper offers a 100 day free trial of their mattresses with a full refund if you're not happy. Glasses retailer Warby Parker will send you 5 free frames with your glasses to see what consumers prefer.
For too long, large consumer goods brands have created one-way conversations with their consumers, fuelled by large marketing budgets. The reason why so many digital natives have been able to grow their market share and become industry disruptors is their ability to create conversations with their consumers.
Digital-first brands use data to understand the entire customer journey, offer real-time customer support, and are better able to tailor marketing campaigns – using data rather than guesswork.
Key to the success of digital brands has been their ability to adapt to changing consumer behaviors. CPG brands need to drive a consistent customer experience across the entire customer lifecycle, as digital native brands have done.
Digital native brands are disrupting the legacy model, and that's a good thing. Their focus on using data to understand their consumers has made them adept in anticipating their target audiences across the entire customer lifecycle.
The most successful digital native brands have created a profitable business across multiple channels and customer segments. Consumer goods brands will be playing catch-up for some time yet, but if they can move to a customer-centric business model and are able to learn from what makes digital native brands successful, that will benefit everyone.