In the latest report in our E-commerce Essentials series, Grips estimates that Fashion & Apparel sites in the US saw sales fall slightly in 2022 generating $33.9 billion in revenue across desktop and mobile devices (down 4 percent YoY). While the category struggled for much of 2022, revenue rebounded in Q4.
These findings represent the activities of over 260 leading Fashion & Apparel e-commerce sites in the United States, with many more reported worldwide. 
Gap.com was the highest-ranked Fashion & Apparel e-commerce site during the holiday season, with an estimated $239 million in e-commerce revenue generated, on average, in November and December 2022. Shein.com, a relative newcomer and e-commerce exclusive retailer, came in distant second bringing in an estimated $165 million per month on average during the holidays from browser-based e-commerce sales. Madewell, another e-commerce exclusive brand came in third.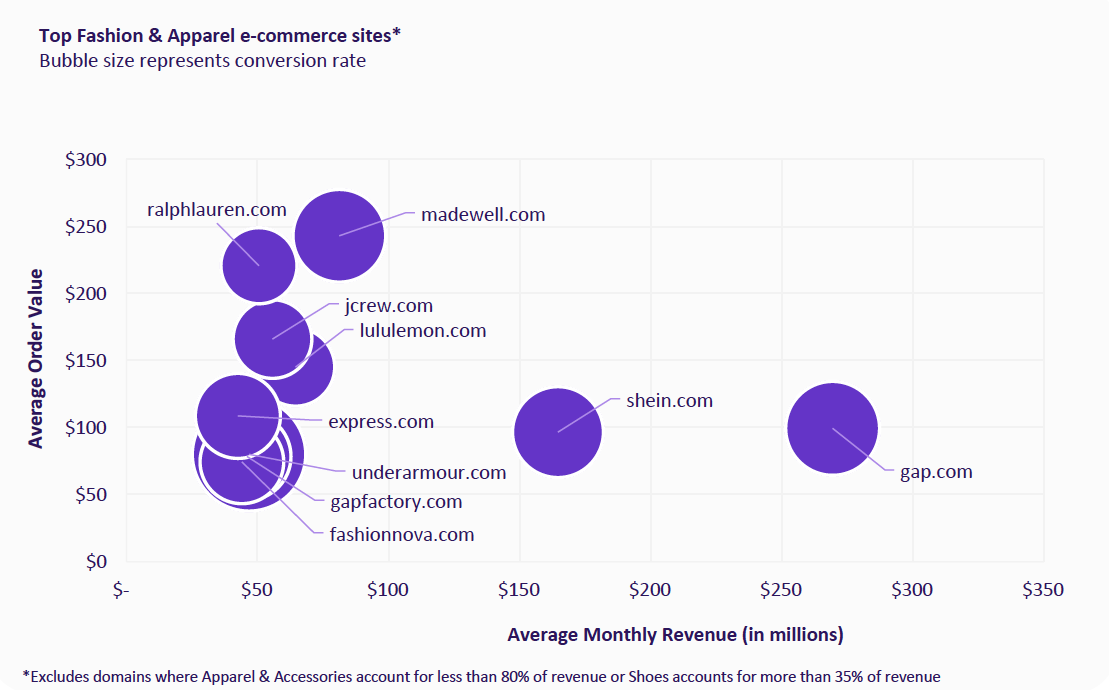 A quarter of e-commerce revenue for Fashion & Apparel sites was driven by Direct during the holiday season, making it the best performing channel. However, there are other digital marketing channels that are more efficient, such as Email, which has a slightly better conversion rate than Direct. Email, in fact, had one of the highest conversion rates of all channels, along with Referrals and Affiliates. Fashion & Apparel sites saw an overall improvement in conversion rates across all digital marketing channels during November and December, with Email showing the most significant increase.
For more in-depth insights, including seasonal patterns, return on ad spend and the most profitable target demographics, download the free report today.