2022 was a consequential year for e-commerce with retailers and brands having to contend with high inflation, disruptions in the supply chain, a return to in-person shopping and slowing online sales. 
Grips has unpacked the last three months of e-commerce transactions and consumer spending habits in the US, UK and Germany in our monthly heatmap series to see if 2022 ended on a positive note for retailers. 
Here are three things main takeaways from the latest report:
1. Cyber Week takes hold outside of the United States
In the weeks leading up to and in the immediate aftermath of Cyber Week, we saw week-over-week increases in transactions and revenue not just in the US, but across the UK and Germany as well.
In all categories, Grips reported sustained growth in e-commerce demand, sales and revenue increasing for at least three consecutive weeks in November. But Cyber Week has turned into Cyber Month with many categories having posted week-over-week growth starting as early as October and continuing well into December.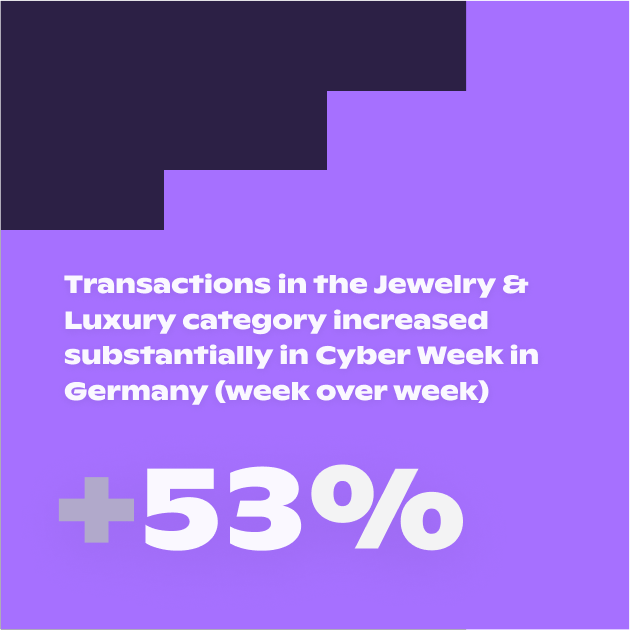 2. In-person shopping is impacting online sales
Across multiple categories, notably Electronics and Food & Drink, we saw a notable year-over-year decline in
e-commerce transactions and revenue. Whilst there was a rise in transactions and revenues for e-commerce retailers during Cyber Week, the post-Thanksgiving period could be seen as worrying with metrics declining–in some cases significantly. This is almost certainly explained by a combination of consumers doing their Christmas shopping earlier, or going back to in-person shopping for the weeks leading up to the 25th of December.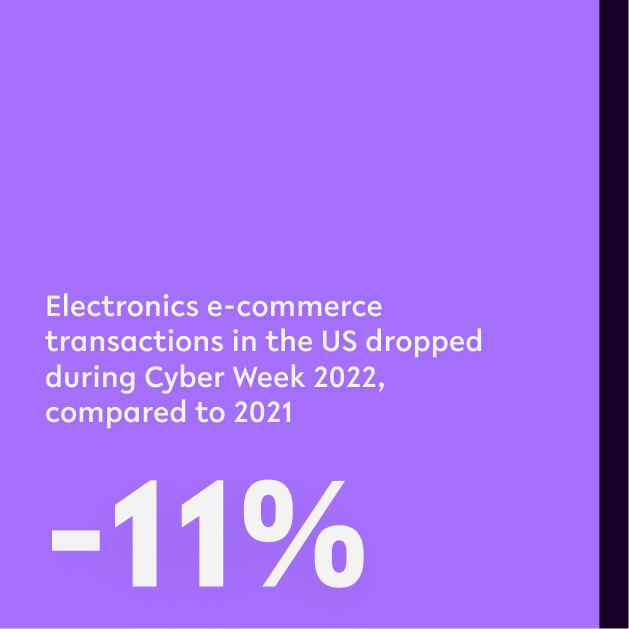 3. Consumers are spending less per order, when accounting for inflation
The impact of inflation can be seen on average order values, and ultimately the revenues for e-commerce retailers. In our year-over-year comparison of average order values between 2022 and 2021, Grips found that in many categories, particularly in the UK and Germany, inflation has outstripped average order value growth. This can mean that consumers are spending less per order than they were a year ago.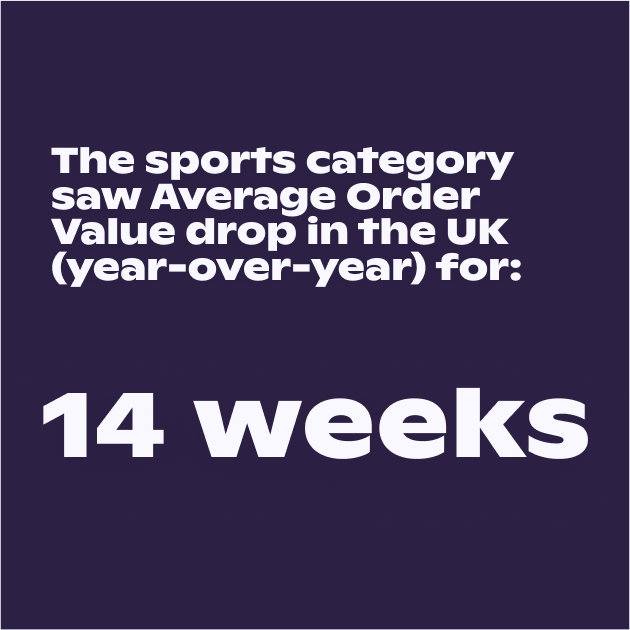 But, that is not all…
Download our free e-commerce performance heatmap report to discover even more insights and trends of e-commerce performance during the final weeks of 2022, and join us for a special holiday round-up webinar on the 2nd of February below.