In the first of our e-commerce 'Holiday Season Guides' series, we take a look at how the Consumer Electronics industry has been faring in 2022, and where marketers should be investing their resources in over the coming weeks. 
What has happened this year so far? 
Despite many countries entering recession, the global Consumer Electronics e-commerce category is set to be valued at $376 billion by the end of 2022. The category is one of the most sustained and fastest growing industries in e-commerce, but that does not mean retailers can get complacent.
Supply chain issues have hit the Consumer Electronics market over the last two years, not to mention recessionary fears throughout the year making consumers a lot more selective about their spending.
As a result Average Order Values have decreased in countries where economic growth has started to decline, including in the UK and Germany. In the UK for example, despite e-commerce transactions for Consumer Electronics increasing by 24 percent YTD versus the same period in 2021, Average Order Value (the amount a consumer spends per order) has decreased by a relative 32 percent. This is despite inflation rates ranging between five and 10 percent for the entire year, resulting in higher ticket prices.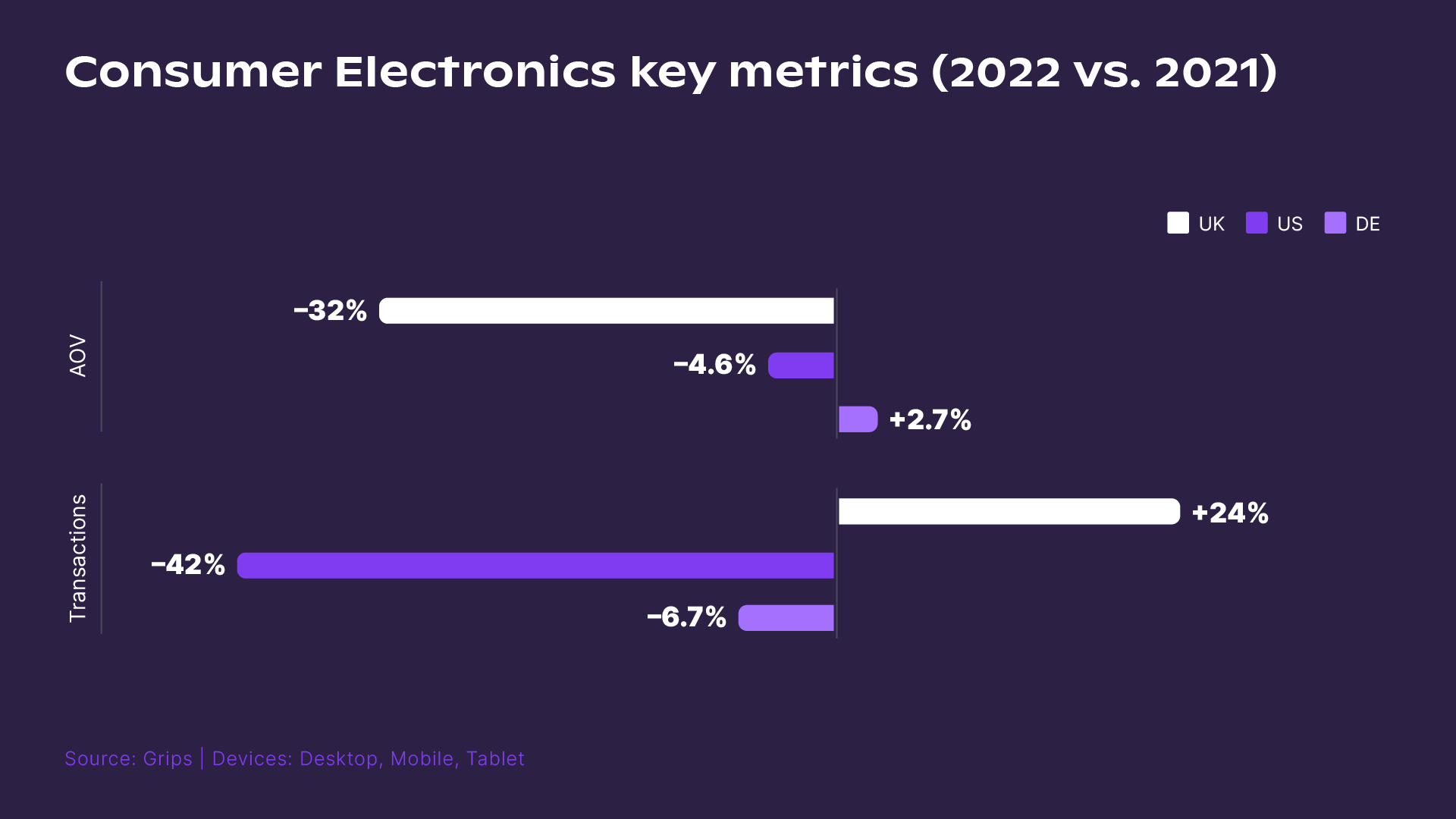 The volume of e-commerce transactions in 2022 in the category has been a mixed bag in the three countries that we have monitored. Most notable has been Germany, which has seen a drastic decrease of 42 percent in the number of e-commerce Consumer Electronics transactions between January and October 2022.
Although a significant driver of this is local shopper preference with many Germans preferring to spend in physical stores again now that they have reopened. In fact, despite a fall in e-commerce sales, Germany's biggest Consumer Electronics retailer saw revenues rise by 19 percent in the second quarter of this year.
In Germany, Grips has seen that while laptops and hard drives represent a smaller share of e-commerce revenue, mobile phone share of the category has grown. And despite new products coming to market all the time, consumers are still looking for older (cheaper) models making them an opportunity for holiday sales. 
Where should marketing teams invest this holiday season?
In 2022, Grips data highlights that for the US and UK markets, Facebook and Instagram are likely the best channels in which to invest with the social marketing budget as they drive the most transactions. In Germany, consumers who buy from social media prefer video content, with TikTok and YouTube most likely to convert into transactions.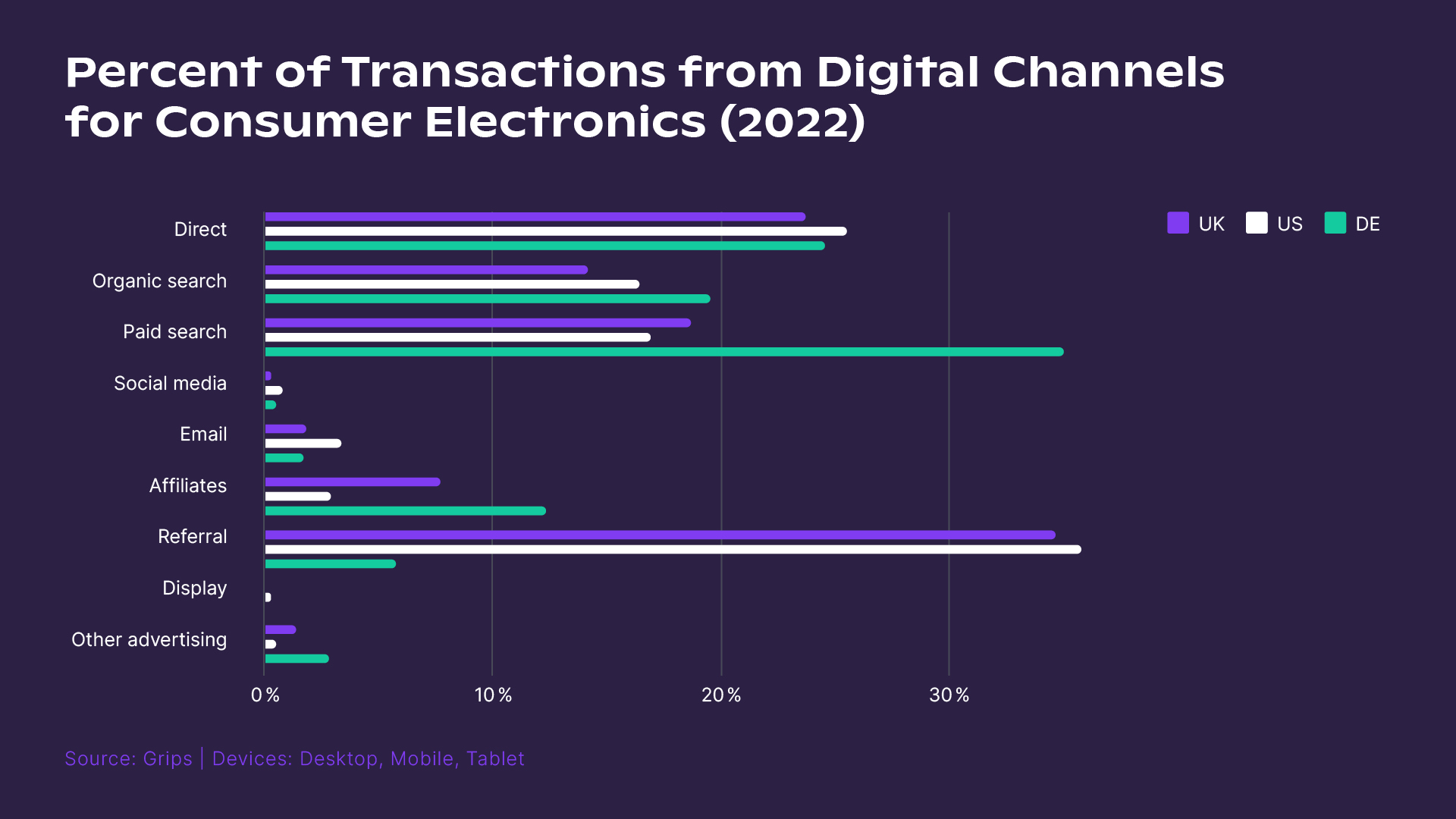 As for digital marketing, Search (including Paid and Organic) is the biggest driver of transactions. In Germany, more than one-third of transactions come from Paid Search, around 20 percent more than in the US and the UK, underscoring the importance of a strong keyword strategy in the market and understanding which keywords convert. 
In the US and the UK, Referrals drive the most transactions, these types of sites typically provide coupon codes and are often the factor that can convert consumers, due to them saving money on their order. The fact that Referrals are so high for the Consumer Electronics category is a strong indication of how deal-focused and price-sensitive buyers are, especially in the US and the UK.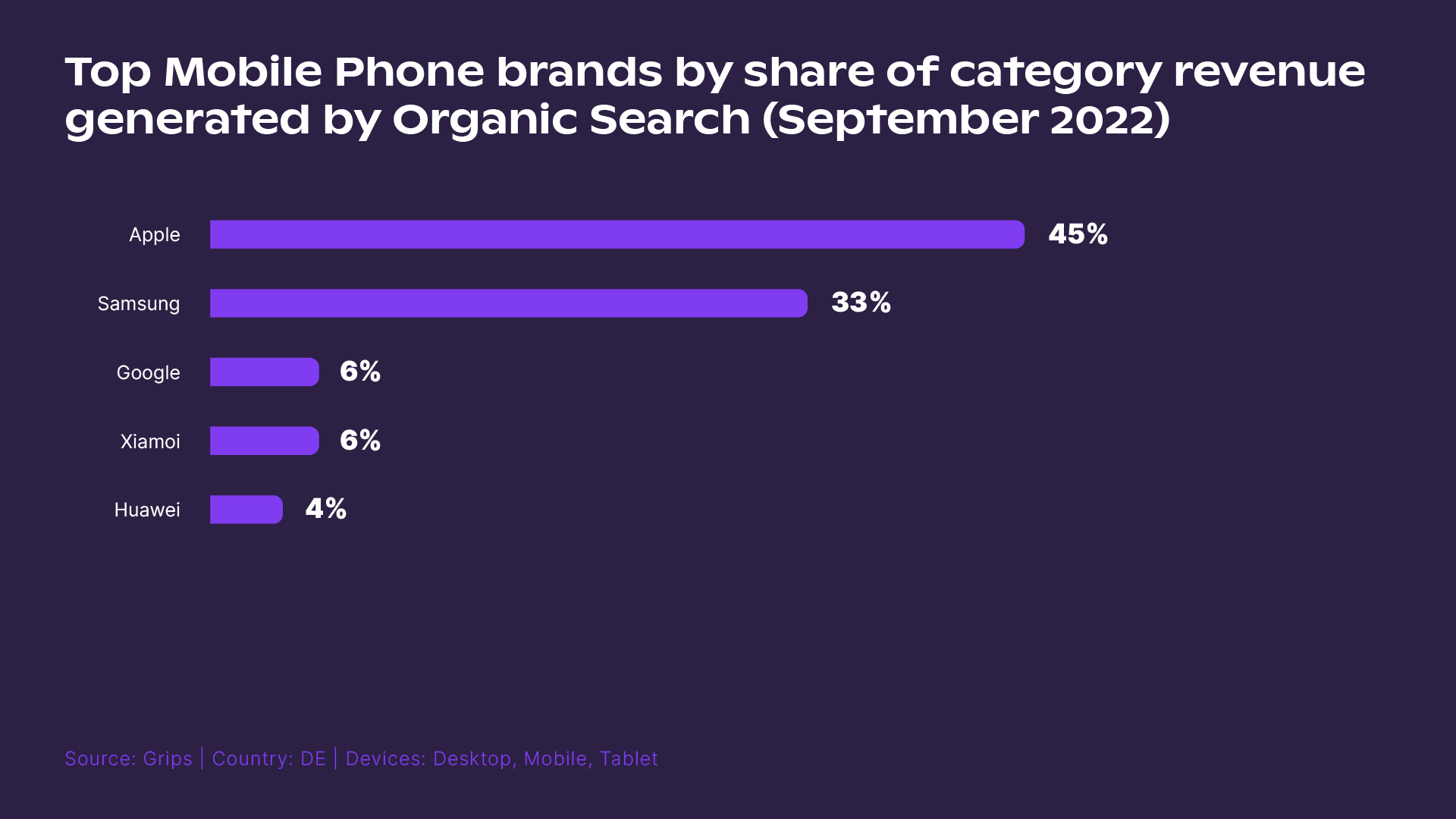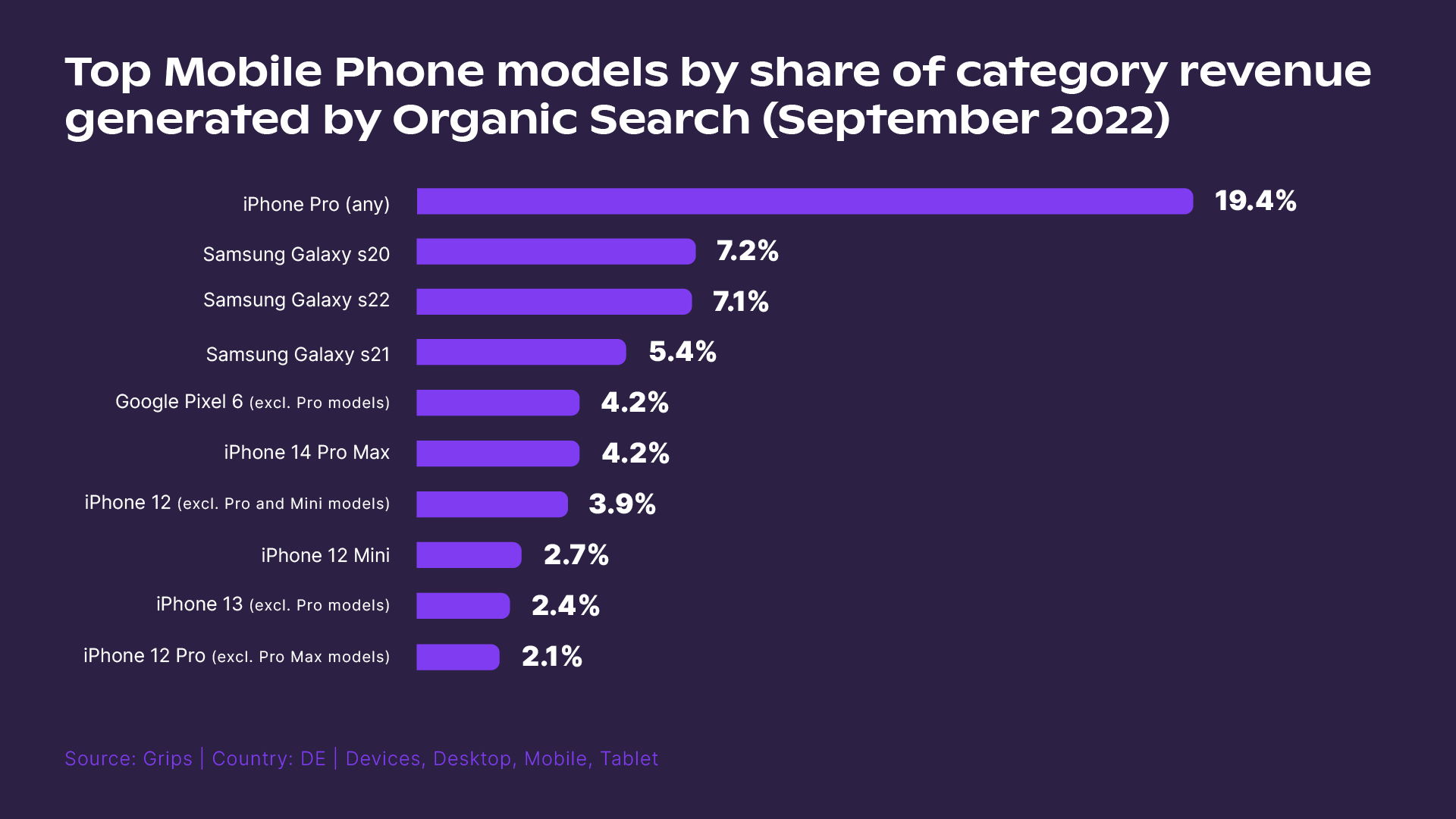 To get even more insights into how consumer trends will impact the 2022 holiday shopping season, download our free report.