The holiday season is always of critical importance for e-commerce retailers. But after a year of so many challenges–ranging from geo-political instability to continued supply chain disruptions to consumer confidence dampening inflation–the 2022 season seemed even more important than usual with everyone in need of a win. 
Grips analysts have been busier than Santa's elves processing the transactional data from the holiday season. And, we've found that while e-commerce retailers from across numerous categories in the United States saw seasonal increases consistent with past years, many saw contractions in transactions, revenue–or both–relative to 2021. Categories most heavily impacted were those where consumers had been most keen to return to in-store shopping, such as Food & Drinks, Health and even Electronics. 
Meanwhile, the Home & Garden, Fashion & Apparel, Beauty and Pets categories posted healthy year-over-year increases in both transactions and revenue despite a full-on return to a post-Covid reality included.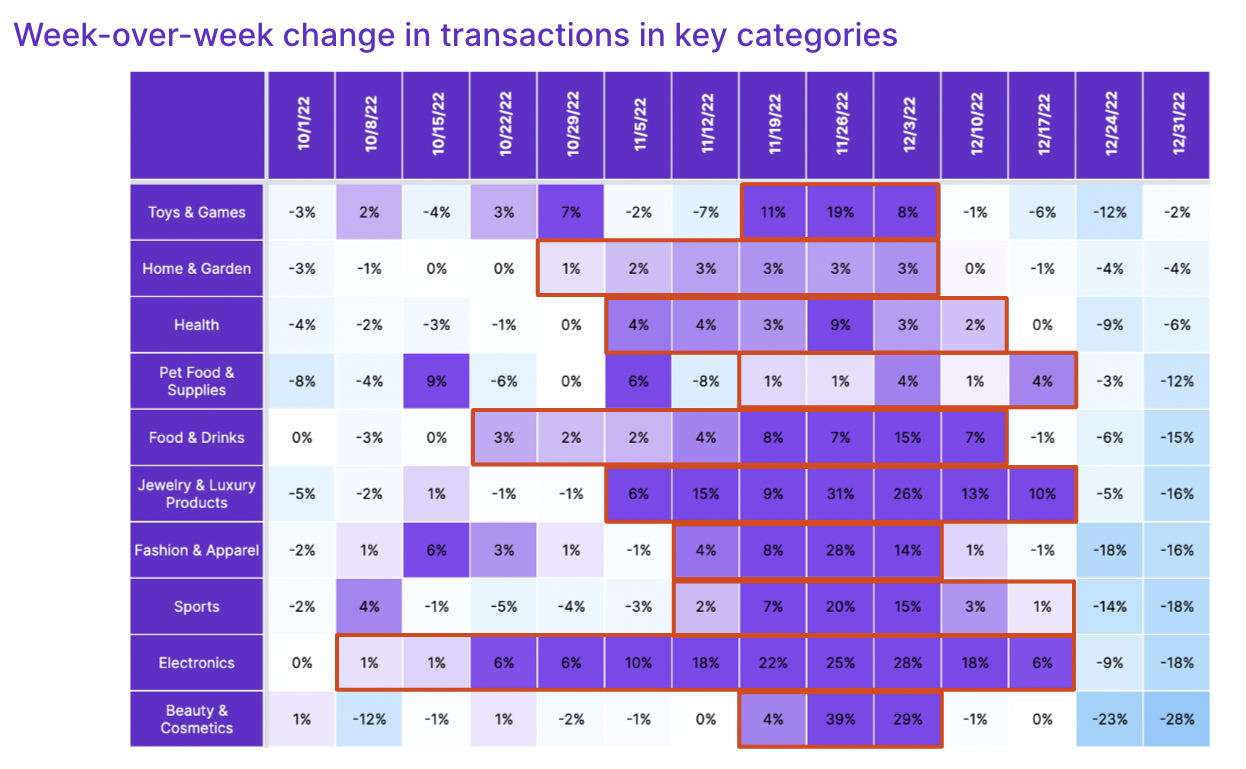 One category, in particular, caught our eye and that was Jewelry & Luxury Products. Grips data shows that e-commerce sites in this category posted a higher number of transactions during the 2022 holiday season, on average, while at the same time seeing revenue decline. This curious pattern can be traced back to falling average order values in this category and the success of affordable brands like Kendra Scott which tripled e-commerce sales during the month of November bringing in $13.4 in revenue versus $4.3 million in October.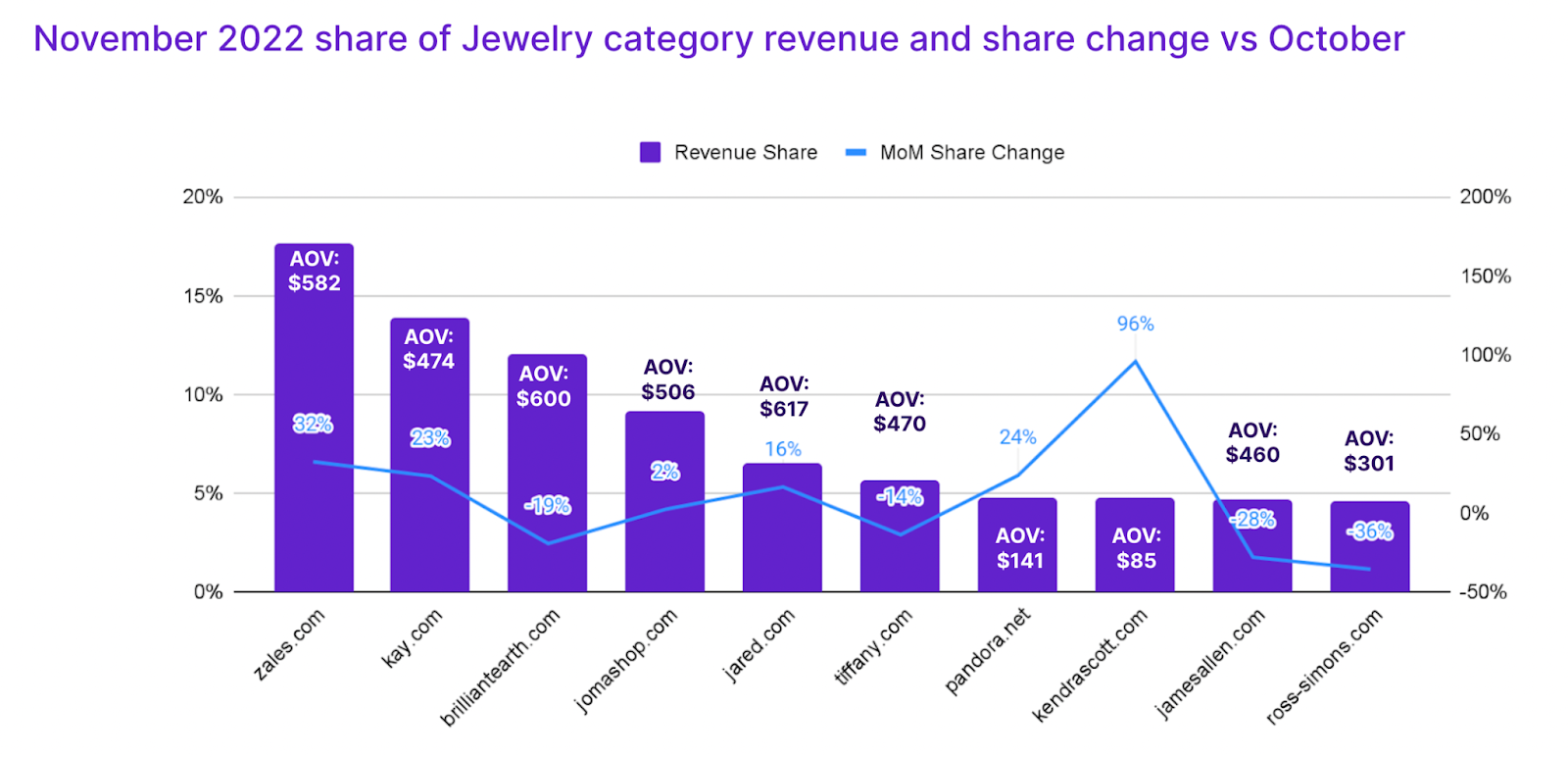 In the Beauty & Cosmetics category, which posted comfortable year-over-year growth, Grips saw a very quick, but sharp, surge in sales around Black Friday and Cyber Monday. strong year-over-year growth. Digging deeper, our analysts found that products that did especially well during this peak trended towards beauty items often used for special occasions. This included cosmetic tools like eyelash curlers, waxing kits and supplies, all things nail care, curling irons and other styling tools and permanents and straightening products.