In the third of our e-commerce 'Holiday Season Guides' series, we take a look at how the Video Games & Consoles category has been faring in 2022, and where marketers of retailers and brands should be investing their resources in over the coming weeks. 
What has happened this year so far?
The Video Games & Consoles industry is a cornerstone of the holiday season with many of the year's top products coming from the gaming sector. Video games are also coming into 2022 riding a major wave having been one of the greatest beneficiaries of the pandemic. In 2020 and 2021, for instance, the global market grew by 24 percent and 11 percent respectively, as people turned to home entertainment.
Due to the surge in demand, there were shortages of items like the Sony Playstation 5 for most of the first two years of the pandemic.
Of course, what goes up, must come down. Despite the fact that Grips data showing that Video Games & Consoles transactions have increased in the United States this year by a notable 8.1 percent, the category has seemed to have become another victim of tightening consumer budgets and  posting a drop in sales and revenues elsewhere. Specifically, Grips has seen e-commerce transactions in the gaming sector decline in both the UK and Germany this year, compared with last year.
Unfortunately, with no major new gaming consoles entering the market this year, retailers will have to generate their own excitement, especially in Germany and the UK, in the runup to Christmas to circumvent the decline in e-commerce sales in 2022.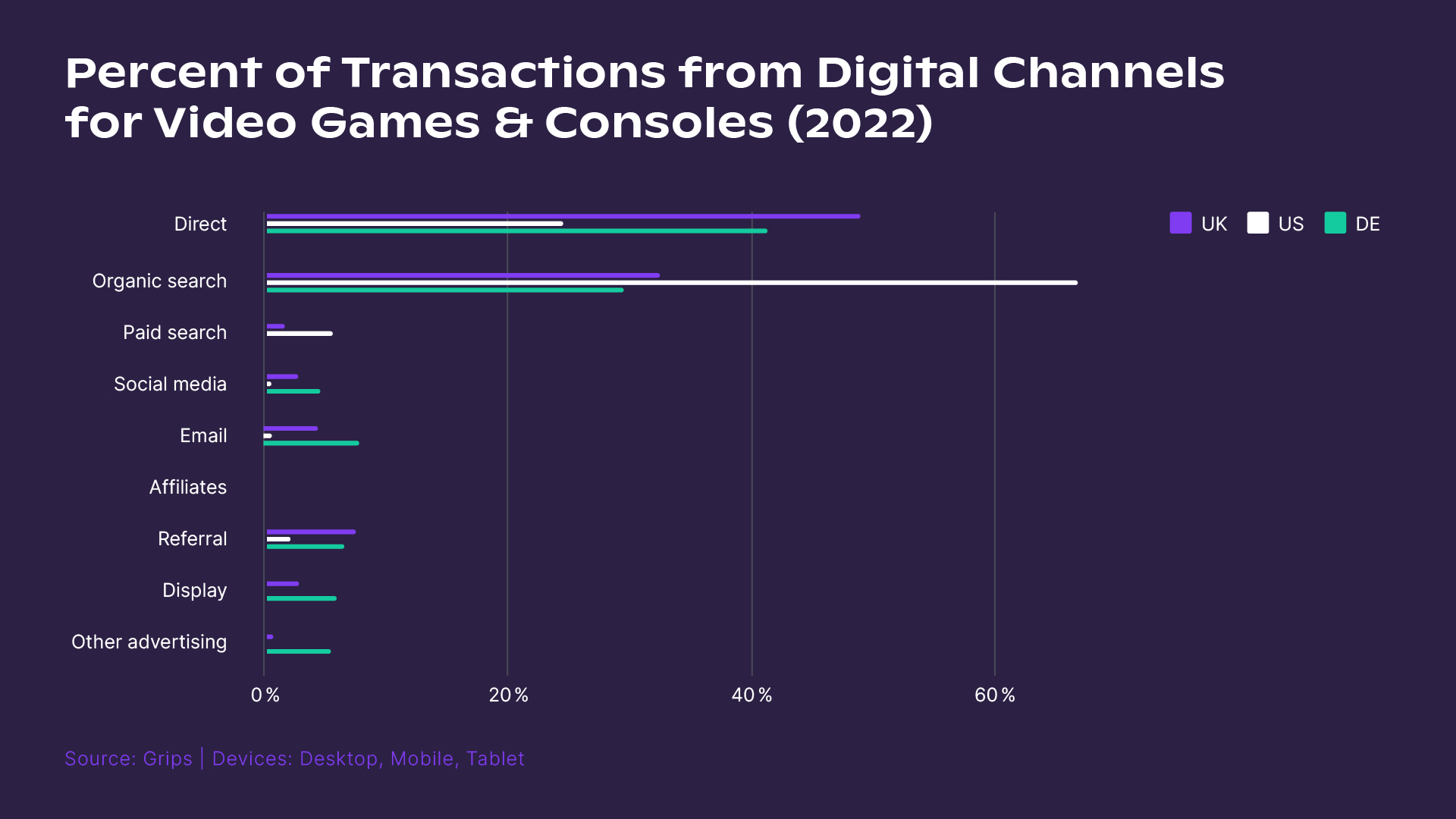 Where should marketing teams invest this holiday season?
According to Grips data, we can see that very few transactions come from speculative buyers, more so than any other category gaming consumers know what they want to buy, and are less interested in browsing. Across each of the three markets which we have analyzed for this report, the majority of transactions come from Direct or Organic Search channels, meaning that consumers are likely on the lookout for the best price.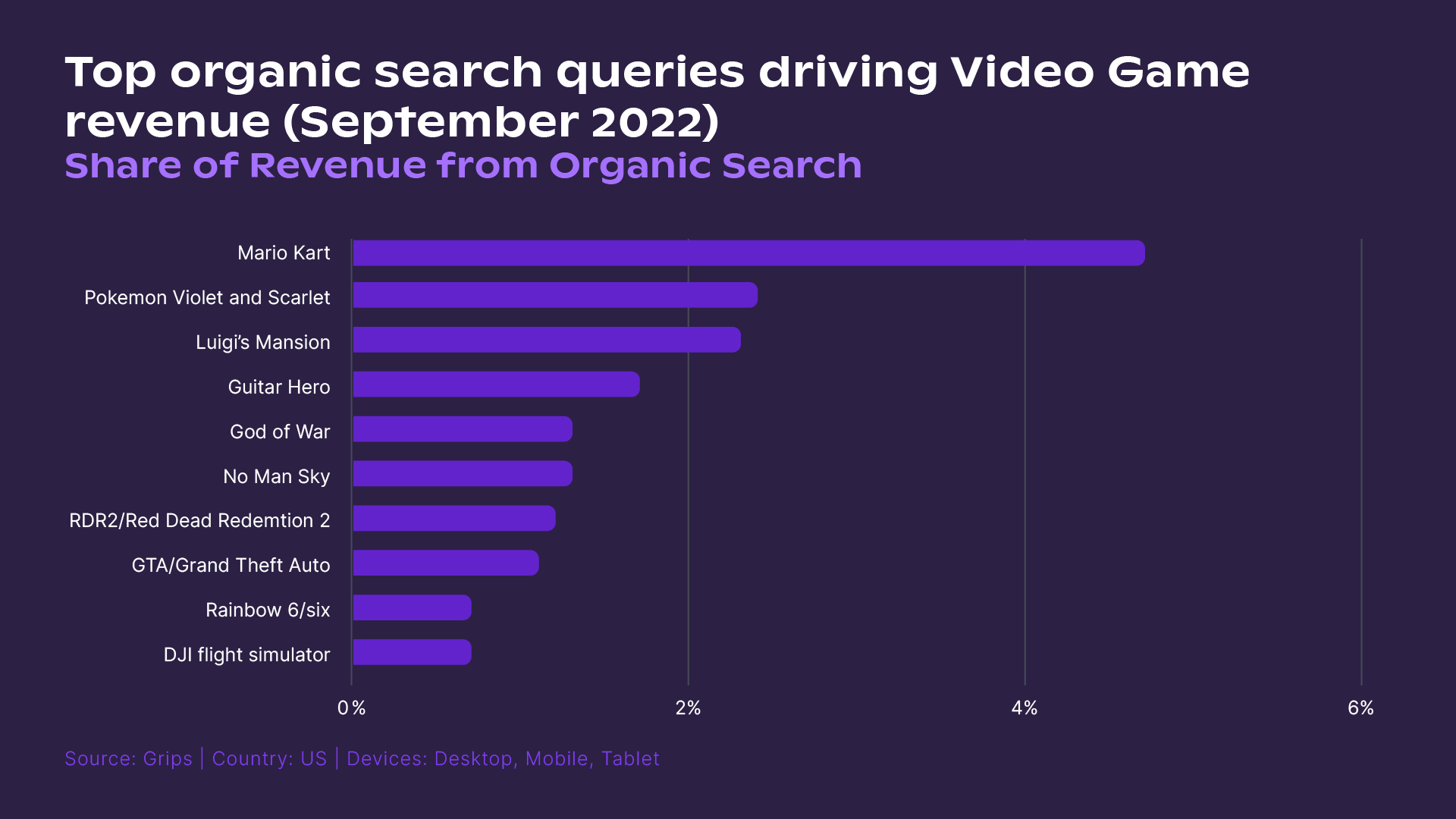 Video Games & Consoles retailers will need to rely on Organic Search if they want to level up this holiday season. According to Grips Product Intelligence data, during November and December 2022, Bestbuy.com generated the most video game revenue in the US (over $800,000) from Organic Search. Searches mentioning "Mario Kart" and other spelling variations drove over $137,000 in revenue alone last season.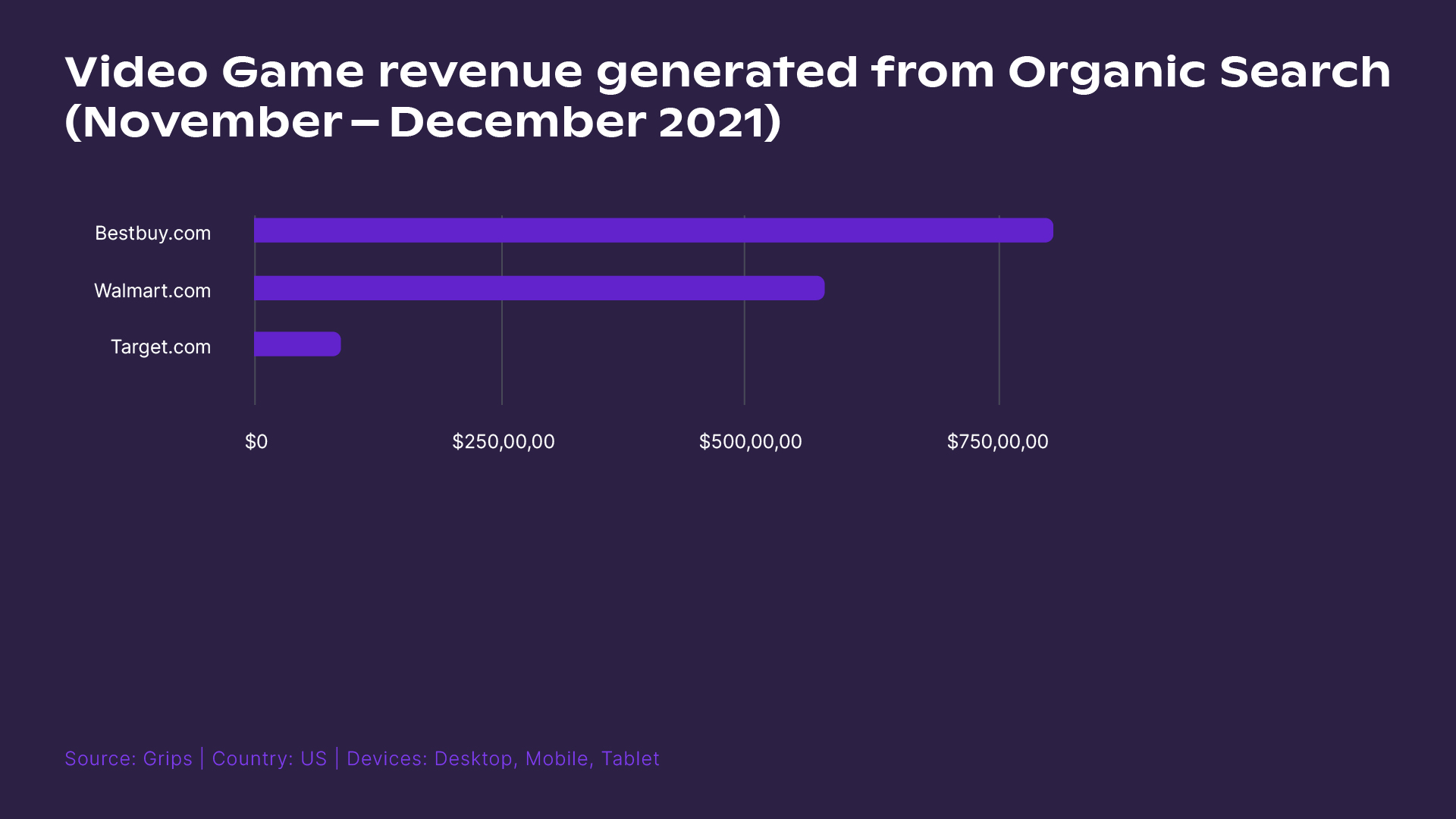 To get even more insights into how consumer trends will impact the 2022 holiday shopping season, download our free report.